Poached by Stuart Gibbs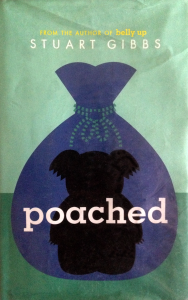 It all started when Vance Jessup bullied Teddy Fitzroy into dropping an arm and foot (from a mannequin) into the shark tank at FunJungle.
When he was being chased by security guards, Teddy escaped by hiding in the koala exhibit with Kazoo the Koala.  He still had the backpack that Vance had given him with the arm and foot in it (now mostly empty).  Teddy accidentally fell asleep in the exhibit for half an hour.  When he woke up, the guards weren't searching for him any more.
Teddy's situation got worse.  Security video showed him entering the exhibit with a big, somewhat empty backpack slung over one shoulder, and exiting with the backpack on both shoulders - with the backpack looking like it could have something in it.  And, Kazoo the Koala was missing - replaced in a tree by a gift shop stuffed animal.
Teddy knows that Large Marge, the head security guard at FunJungle, won't bother looking for the real criminal because she is too busy trying to find evidence that Teddy took Kazoo.  So Teddy has to catch the real criminal himself.
What follows are exciting adventures as Teddy works to unearth the truth,including swimming in the shark tank, and talking to Summer McCraken, the daughter of J.J. McCraken, the owner of the zoo.
I loved this book.  I would recommend it to anyone who likes animals or very gripping books.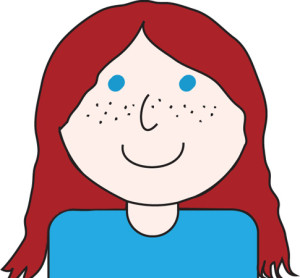 Reviewed by Daughter, age 10