Roald Dahl Day September 13, 2013
Roald Dahl Day September 13, 2013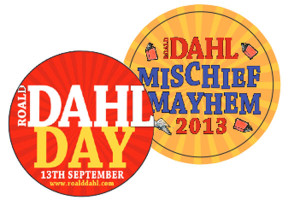 Some of our long-time family favorite books are those written by Roald Dahl.  Charlie and the Chocolate Factory, The Giraffe the Pelly and Me, James and the Giant Peach, The BFG, Danny Champion of the World.  These books tend to have unlikely heroes, involve creative solutions to problems, fantastical situations, and elements that celebrate childhood.
Today, September 13, 2013, is Roald Dahl Day.  For some fun reading and activity ideas, visit http://www.roalddahlday.info/Resources.aspx.  You'll find free downloadable pdfs with activity guides, posters, sticker templates, and party packs.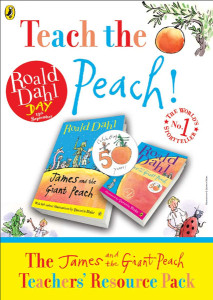 This year marks the 50th anniversary of the publication of James and the Giant Peach.  There is a special Teacher's Resource Pack – as a free pdf.  This is a fun guide with ideas on exploring teamwork and friendship, science, dance and drama, creative writing, and history.
Celebrate reading, celebrate childhood.  Read and giggle together.  Cheer on unlikely heroes.  Think about an enormous chocolate river, a clever window washing team, a brilliant plan to capture pheasants, and a bighearted giant who sends wonderful dreams to sleeping children.