Make Fun Sheep Puppets – Art Project for Where is the Green Sheep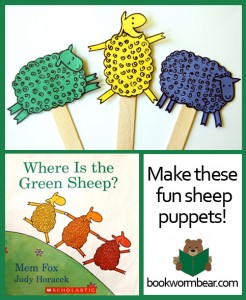 Here is a fun art project to do with preschoolers that goes along with reading Where is the Green Sheep? by Mem Fox.
Read the book, gather your art supplies and young artists, and let's get started.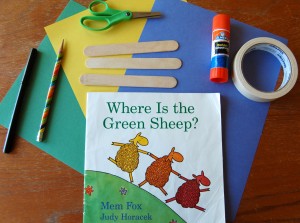 SUPPLIES:
construction paper
pencil
black pen
glue stick
scissors
popsicle sticks
masking tape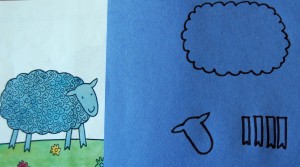 Step 1:  Find a sheep you like, and draw the sheep parts on the construction paper.  You can draw in pencil first, then go over it in black marker.
Step 2:  Make additional sheep on different colors of construction paper if you'd like to have several sheep.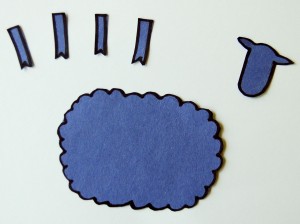 Step 3: Cut out the sheep parts.
Step 4:  Add details with black marker.  I did little spirals for the wooly sheep body.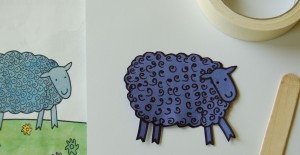 Step 5:  Glue your sheep parts together with glue stick.  You can use the book as a guide, or make up your own sheep.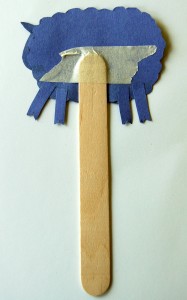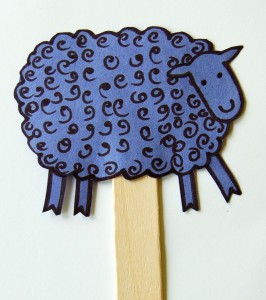 Step 6:  Tape your sheep to the popsicle stick with masking tape.
Step 7:  Make as many sheep as you like.  Have a puppet show.  Act out Where is the Green Sheep?  Make up your own story.  Have fun!
www.bookwormbear.com